Church Canceled due to Coronavirus
For your safety, church services are canceled until further notice.  We will resume services when it is safe to do so. For the time being, all our small groups have been canceled.
New Life's "Centering Prayer Sunday" on July 9, 2017 began with Morning Prayer officiated by Interim Rector Fr. Phil Kunder. Following the service, Sally Goodall spoke to congregants and guests about Centering and Contemplative Prayer. This type of prayer brings us into closer communion with God and requires practice! Congregants were led through 20 minutes of…
Please join us for the annual Akron RubberDucks game and fireworks on Friday, July 21. At 7:05, the Akron RubberDucks take on the Richmond Flying Squirrels at Canal Park for an evening of sporting fun. At the conclusion of the baseball game, stay for the RubberDucks famous fireworks display to top off your night. All are…
The Men's Group is meeting at the IHOP on Arlington on Monday, July 31 @ 9:00am to discuss upcoming projects and plans and to enjoy some pancakes. They would like you to join them!
Join your New Life friends for Sunday Daily Office of Morning Prayer and a Centering Prayer experience on July 9. First, love God with Morning Prayer. Then transition to a presentation by guest Sally Goodall, a Life Professed Oblate in the Carmelite Contemplative Religious Order. Sally is an experienced facilitator in developing various spiritual disciplines….
Please be sure to mark May 7 on your calendar. We have our next meeting with Anne Yug, our Interim Consultant, during coffee hour on that day. Anne will guide us as we map our assets as a church family. Asset mapping can help us work together in a positive way to plan, learn, mobilize, and be inspired….
Beloved People of God of New Life, On March 13th I received this invitation from Fr. Dustin Berg, rector of St. Mark's Episcopal Church in Canton: In conjunction with the 200th anniversary of the Diocese, St. Mark's has decided to "Storm the Cathedral" on April 23 – Low Sunday – for the 11:15am Eucharist. In…
Please join us on Sunday, March 26, 2017, as we welcome the Right Reverend Mark Hollingsworth, Jr., eleventh Bishop of Ohio, to New Life!!  Bishop Mark will be joining us at our 10am worship service, and will be our guest at a special coffee hour reception after the service.  Following the reception, the bishop will…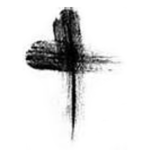 Join us on Ash Wednesday – March 1 10:30am – Holy Conversation 12:00 noon – Ash Wednesday Liturgy 7:00 pm – Ash Wednesday Liturgy & Crossroads Series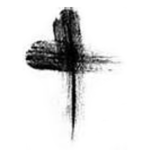 Join us for At the Crossroads, a special series of services for the season of Lent. Each service in the series reveals in some way how Christ and his cross lead us to decide the path of God's will in our many crossroads in life. In Week One in the series Judas Iscariot comes to…
New Life will be celebrating Fat Tuesday a little early with a pancake luncheon on Sunday, February 26.  The lunch will be held after church (approximately 11am) in lieu of coffee hour, and will feature sourdough waffles, pancakes, and all your favorite toppings! This pancake lunch is free and open to the public, so be…