Please be sure to mark May 7 on your calendar. We have our next meeting with Anne Yug, our Interim Consultant, during coffee hour on that day. Anne will guide us as we map our assets as a church family. Asset mapping can help us work together in a positive way to plan, learn, mobilize, and be inspired….
Beloved People of God of New Life, On March 13th I received this invitation from Fr. Dustin Berg, rector of St. Mark's Episcopal Church in Canton: In conjunction with the 200th anniversary of the Diocese, St. Mark's has decided to "Storm the Cathedral" on April 23 – Low Sunday – for the 11:15am Eucharist. In…
Please join us on Sunday, March 26, 2017, as we welcome the Right Reverend Mark Hollingsworth, Jr., eleventh Bishop of Ohio, to New Life!!  Bishop Mark will be joining us at our 10am worship service, and will be our guest at a special coffee hour reception after the service.  Following the reception, the bishop will…
Join us on Ash Wednesday – March 1 10:30am – Holy Conversation 12:00 noon – Ash Wednesday Liturgy 7:00 pm – Ash Wednesday Liturgy & Crossroads Series
Join us for At the Crossroads, a special series of services for the season of Lent. Each service in the series reveals in some way how Christ and his cross lead us to decide the path of God's will in our many crossroads in life. In Week One in the series Judas Iscariot comes to…
New Life will be celebrating Fat Tuesday a little early with a pancake luncheon on Sunday, February 26.  The lunch will be held after church (approximately 11am) in lieu of coffee hour, and will feature sourdough waffles, pancakes, and all your favorite toppings! This pancake lunch is free and open to the public, so be…
The coffee hour teams have been revamped for 2017. The new lineups are listed below….
The vestry of New Life Episcopal Church in Uniontown, Ohio, are currently looking to fill three positions in the parish: Organist/Keyboardist, Administrative Assistant, and Bookkeeper.  Each position is part-time, and the job descriptions are as follows: Organist/Keyboardist  (This position has been filled!) Position Available: Organist/Keyboardist to accompany weekly liturgical and seasonal worship services, as well…
Join us this Christmas as we celebrate the birth of our Lord!! Our Christmas Eve service will be on Saturday, December 24th, beginning with special instrumental and choral music by our choir and carol singing by the congregation, beginning at 6:40 pm.  The worship service will begin at 7:00 pm. Christmas Day service will be…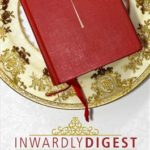 Holy Conversation resumes on Wednesday, January 4, 2017. The new book in our conversation series will be Inwardly Digest The Prayer Book as Guide to a Spiritual Life, by Derek Olson.  If you need to order a book, please let Fr. Phil know by Sunday, December 18 so they can be ordered and arrive in…