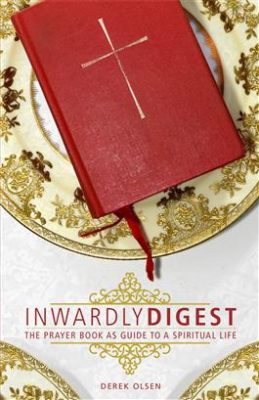 Holy Conversation resumes on Wednesday, January 4, 2017.
The new book in our conversation series will be Inwardly Digest The Prayer Book as Guide to a Spiritual Life, by Derek Olson.  If you need to order a book, please let Fr. Phil know by Sunday, December 18 so they can be ordered and arrive in time.
The cost for the book is $18.00, the conversation…priceless!
"Holy Conversation" is a weekly study conducted every Wednesday at the church. The study begins with Morning Prayer at 10:30 AM and lasts until 12:00 noon. Holy Eucharist follows.